KyungHee
| | |
| --- | --- |
| | ​Member since 2014 |
The mission of the CSTS is to facilitate research on scientific governance in order to enable more informed societal and policy decisions on innovations and applications of S&T. The CSTS aims to conduct social scientific research on the relationship between S&T and society 1) to provide theoretical and empirical knowledge on scientific governance for socially equitable, politically democratic, and ethically and environmentally responsible S&T innovation; 2) to enhance contextually-sensitive social scientific investigation to solve S&T related social problems; 3) to promote public understanding and engagement of S&T; and 4) to link social science research knowledge to public policies for better scientific governance. Currently CSTS conducts a multi-year project on scientific governance of Korea, funded by the Korea Research Foundation, with Bak as its principal investigator and seven other Korean and international scholars.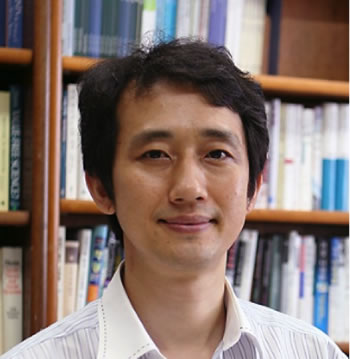 VIRI Leader Hee-Je Bak is a professor of sociology and director of the Center for Science, Technology, & Society at Kyung Hee University in Seoul, Korea.
Selected Publications
Bak, H-J. 2014. "The Utilitarian View of Science and the Norms and Practices of Korean Scientists." In Routledge Handbook of Science, Technology and Society, eds. D. L. Kleinman and K. Moore. London: Routledge, 399-411.
Bak, H-J. 2014. "The Politics of Technoscience in Korea: From State Policy to Social Movement." EASTS: An International Journal 8 (2): 159-174. doi: 10.1215/18752160-2680275
Bak, H-J. 2010. "Determinants of the Selection of Research Topics Among Korean Scientists: Intellectual Curiosity, Research Funds, or Peer Recognition? Economy and Society 85: 211-236. (In Korean).
Bak, H-J. 2007. "Politico-Sociological Understanding of Social Impact Assessment." Korean Journal of Social Theory 32: 143-175. (In Korean).
Bak, H-J. 2006. "Commercialization of Science and Changing Normative Structure of the Scientific Community." Korean Journal of Sociology 40 (4): 19-47. (In Korean).​
Recent Kyung Hee RRI News Items
The Bassetti Foundation provides brief descriptions of VIRI's five new members on its blog.