nottingham
| | |
| --- | --- |
| | ​​Member since 2014 |
The Institute for Science and Society (ISS) is a unit in the School of Sociology and Social Policy, University of Nottingham, UK, with interests spanning themes around science and public engagement, responsible innovation, media and culture, and expertise and policymaking, and areas including energy technologies, sustainability, climate change, materials and antibiotic resistance. ISS leads a £1.67M five-year research programme funded by the Leverhulme Trust which examines emerging challenges and opportunities around Making Science Public (2012-2017). Raman is Deputy Director of the programme which includes a significant group looking at responsible innovation: Alison Mohr (co-investigator and senior research fellow), Sarah Hartley (research fellow) and Stevienna de Saille (research fellow). Raman was recently awarded a policy thought-leadership project by Sciencewise (the UK's Expert Resource Centre on public dialogue around science and technology) to open up a wider conversation on the theme of public responsiveness in responsible research and innovation. ISS members are involved in several research council-funded scientific research projects consisting of a responsible innovation theme. Brigitte Nerlich (Director, Leverhulme Making Science Public) will shortly begin one such project on synthetic biology funded by the Biotechnological and Biological Sciences Research Council (BBSRC). Raman leads a similar theme within a BBSRC project on lignocellulosic biofuels (LACE) and an EPSRC (Engineering and Physical Sciences Research Council) one on small-scale rural energy in the UK and India (RHEES).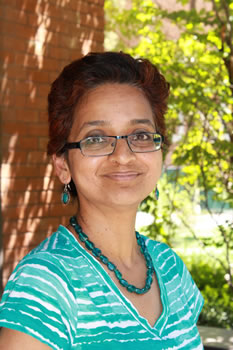 VIRI Leader Sujatha Raman is lecturer in Science & Technology Studies and deputy director of the Lverhulme Making Science Public Research Programme.
Selected RRI Publications
Raman, Sujatha. 2014. Responsive Research: Putting the Innovative Back into Agendas for Innovation.
http://www.sciencewise-erc.org.uk/cms/assets/Uploads/Responsive-Research...
Raman, Sujatha and Alison Mohr. 2014. "A Social License for Science: Capturing the Public or Co-Constructing Research?" Social Epistemology 28 (3-4): 258-276.
http://www.tandfonline.com/doi/abs/10.1080/02691728.2014.922642
Raman, Sujatha. 2015. "Science, Uncertainty and the Normative Question of Epistemic Governance in Policymaking." In Knowledge, Technology and Law: Interrogating the Nexus, eds. Emilie Cloatre and Martyn Pickersgill. London: Routledge, 17-32.
Raman, Sujatha. 2013. "Fossilizing Renewable Energies." Science as Culture 22 (2): 172-180. http://dx.doi.org/10.1080/09505431.2013.786998
Mohr, Alison and Sujatha Raman. 2012. Representing the Public in Public Engagement: The Case of the 2008 UK Stem Cell Dialogue. PLOS Biology, 10 (11): e1001418. doi:10.1371/journal.pbio.1001418
Recent Nottingham RRI News Items
The Bassetti Foundation provides brief descriptions of VIRI's five new members on its blog. 

Sujatha Raman, deputy director of the Leverhulme Making Science Public Research Programme  at the Institute for Science and Society (ISS), University of Nottingham, has published a...
Pages